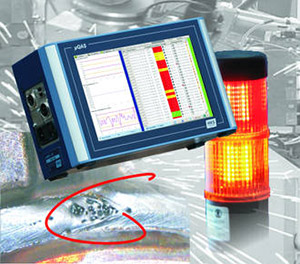 Welding Process Monitoring System
Welding process monitoring system by HKS Prozesstechnik in Germany. By visualizing and digitizing the welding process wit using their distinctive sensing technology and geometry. The system supports you to visualize welding quality and process technology. It has the functions of saving complete measurment data, automatic trend analysis, threshold setting, detecting of defective welding quality, and traceability of quality control. We provide a line of sensors and monitoring systems applicable according to each welding situation.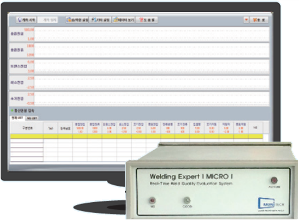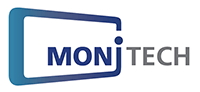 Welding Monitoring System
Monitech, Korea provides comprehensive solution for several kinds of welding process. This system evaluate the welding quality and outputs NG signal in real time that supports in determining the factor of welding defects and in improving the reliability. The system is avaialbe for laser-. ultrasonic-, and micro spot-welding.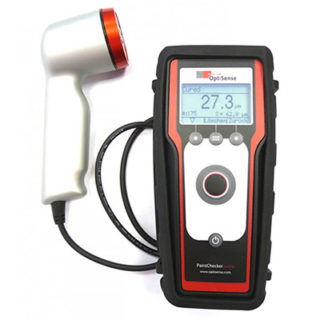 Photo-thermal Coating Thickness Measuring Device
PaintChecker performs non-contact, non-destructive measurements of coating thickness in photothermic method. It permits database-supported acquisition and statistical measurement data analysis. The device is suitable for moist or dry organic coating. We have various versions depends on customers' needs; PaintChecker industrial suitable for automated application in production environment, PaintChecker automation recommended as affordable entry level, and PAC mobile is handy type for measurement on site.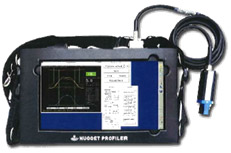 Nugget Profiler
Non destructive magnetic inspection device for spot welding. Without applying jel between the target item and sensors, this compact and light, mobile device is able to inspect at high speed. It can estimate the nugget diameter such as high-tensile steel, and can distinguish between nugget and pressure welding (relative inspection).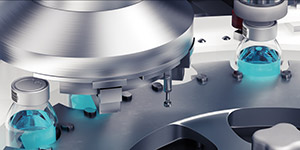 Vial, Syringe Multiple Inspection System
VITRONIC from Germany propose a comprehensive solution VINSPEC HEALTHCARE to automatically inspect the quality of vial or syringe. Throughout packaging proces, this optical inspection system covers all necessary inspection criteria. Its wide range of inspection tasks include fill level inspection, stopper inspection, sealing cap inspection, quality inspection of container, cap and crimp. Through in-line insepction, even small defect can be detected before filling, and defective item can be excluded from the line.